It was the Start-up Demo Day in Leuven, Belgium last night focused on health, tech and creativity. Including 18 start-up/scale-ups presenting their businesses for 3 minutes each for the chance to be hailed pitch winners and receive a prize including joining a coworking environment to help build their business (quite right!).
What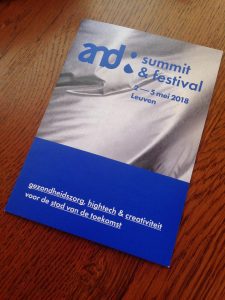 was it that made someone's 180 seconds more powerful and memorable than others?  It wasn't (just) down to the idea.  Critical were the following – a good reminder for us Wheelhouse members as we pitch our projects and businesses:
Share why YOU are passionate about your business. The ideas that stick in the mind, don't just identify the 'head' problem the business is addressing but also the 'heart' reason the presenter is doing it.  Good examples yesterday were Epihunter (epihunter.com) whose CEO's son has epilepsy.  Or Ritchie www.drinkritchie.com who showed a photo of himself as a boy drinking the classic Belgian lemonade and explaining how he loved it and wanted to bring it back to the market.  Or simply the statement "I hate getting parking tickets" that led Hadrien Crespin to set up cPark www.cparkapp.com to get ahead of the traffic wardens.  Why are you doing what you're doing?
Include some drama. Standing with poise and a powerpoint is all very well – but it's not memorable.  INGA Wellbeing's CEO ingawellbeing.com wore and then took off the hospital gown she wants to make obsolete to reveal the stylish comfortable dress she wants to replace it.  www.mobit.be cycled onto the stage.  Some topics are easier than others – but all of us would do well to think about drama and props when we present.
Be clear in your Ask.  Explain what you need.  Don't assume it's obvious.  Only a few articulated how much investment they needed or explained what kind jobs they were recruiting for or what kind of partners they sought.  Make it clear, make it specific.  Don't assume that people will 'come to our booth later on' if you haven't already given people an inkling into what you're after.
3 Tips for stand-out success – happy presenting!