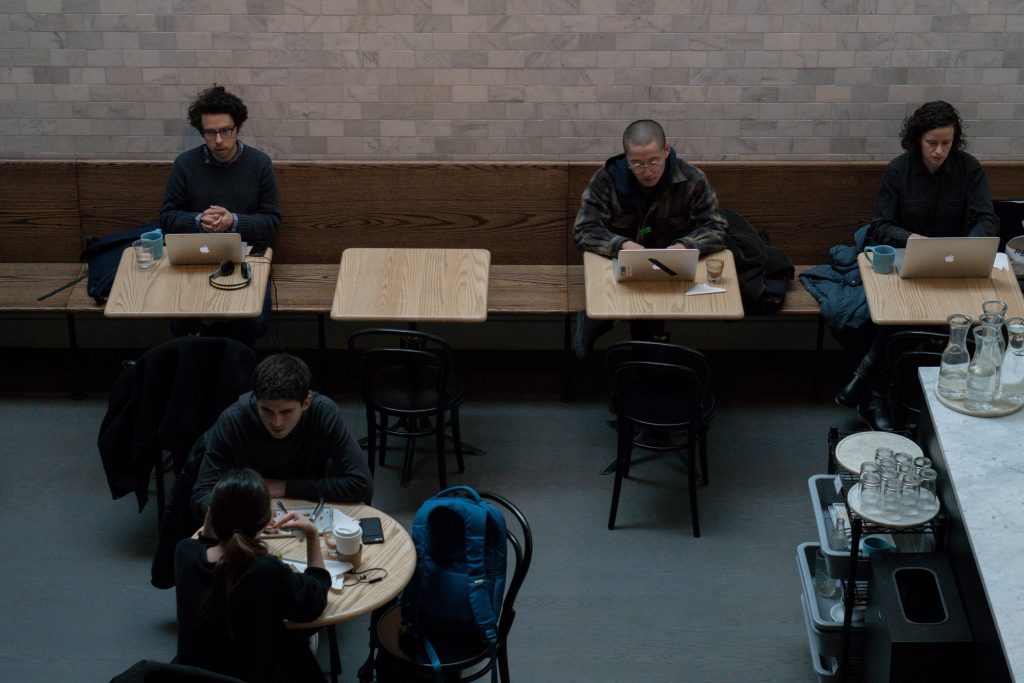 We have all come a long way since first trialing working from home, and despite its own set of unique challenges it has brought along, it has been interesting to note how working has evolved in recent years.

With most companies enforcing a hybrid-working model and some introducing a 4-day working week for their employees, we delve into new working trends and what this could mean for the future.

To simply put, that the way we work has unquestionably shifted, would be an oversimplification of three grueling years of trial and error and we can all undoubtedly agree that working during a pandemic has been challenging to navigate. However, this change has brought about a much-needed look into how employee wellbeing and flexibility are a big factor in the overall success of a company.
Working from home and fatigue

Many employees cited feelings of remote isolation and difficulty in career progression through working completely remotely, nevertheless many have been a fan of the hybrid model which offers employees more flexibility and a more healthy balance between face-to-face interaction and overall wellbeing.
4-day week trial

The 4-day work week, which is something many firms are currently trialing has been a pivotal moment for what working means. Employers are recognizing employee burnout and how stressed employees are not as creative and excited about work. A few years ago, a notion like this may have seemed counterintuitive, but what many of us are realising is that there are better ways to work that do not demand exhaustion and mental burnout.
Happy employees are… better employees?

The pandemic has brought about unique challenges for many and working around this has been difficult for both employees and employers alike.

In effect of this many companies have now placed a heavier emphasis on the wellbeing of their staff and have implemented this into their company cultures, happy employees have been shown to show higher levels of productivity (University of Oxford).
More time 

In a time where many value time spent with loved ones, flexible working is crucial for new parents and those wishing to have children and still work in a career they love. In light of brands preparing for the Metaverse and ever-increasing exposure to the online and virtual world, it would be interesting to see the direction that working is heading toward, perhaps we might look back to this moment as the very zeitgeist.
What the experts think

Many big corporations are being the first to set about these changes, Nike and Bumble caused notoriety last year when they offered their employees paid leave to take time off and enjoy being with loved ones or to work on a passion project.
Satya Nadella, CEO at Microsoft states "Hybrid work represents the biggest shift to how we work in our generation and it's clear there is no single standard or blueprint for it. Every organisation's approach will need to be different to meet the unique needs of its people. According to our research, the vast majority of employees say they want more flexible remote work options, but at the same time also say they want more in-person collaboration, post-pandemic." Chief Technologist of Cisco, Chintan Patel agrees that hybrid-working is the way to go forward, particularly in the tech world, he remarks, "Digital infrastructure will continue to be the foundation for hybrid working going forward and there's an onus on organisations to provide the tools to help employees securely communicate and collaborate from home – and that's going to have to be a little more thought out than just a webcam on a laptop. Ultimately, the right technology in a hybrid world means delivering employees with as rich a set of collaboration tools as possible, ones that don't exclude people based on their physical location, and ones that can be fully trusted".
(This article was written using data from International Workplace Group, you can read more about data trends from IWG here)